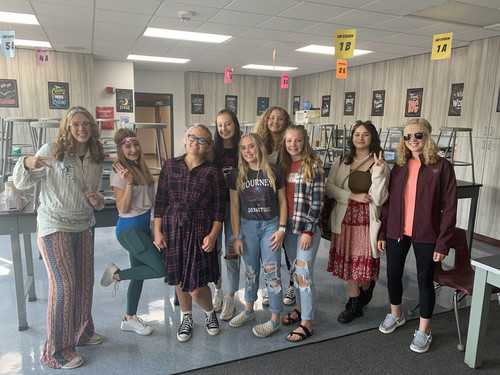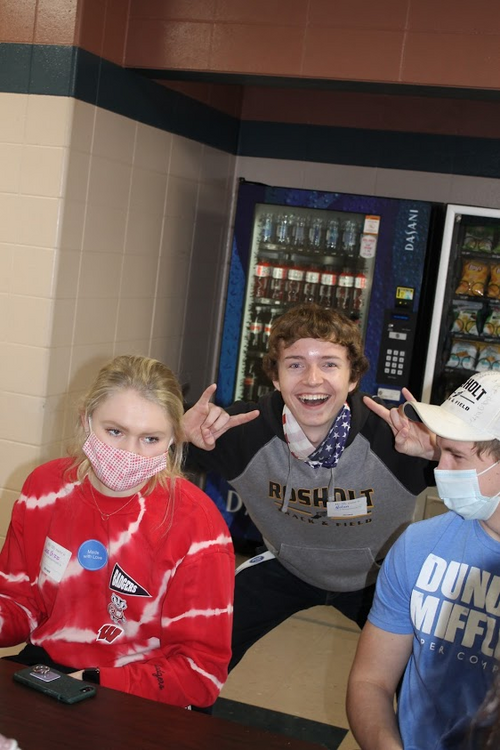 Students in the Animal Science class were able to apply their knowledge about animal reproductive systems while practicing bovine artificial insemination techniques on the AI simulator this week. We have some future AI technicians in the making! Special thanks to CESA 5 for loaning us the simulator.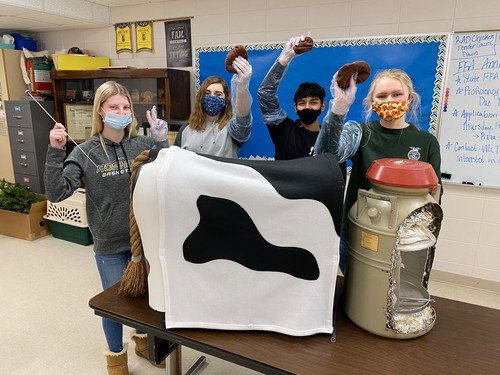 Animal Science students use bovine simulator
Students in Wildlife got to put their survival and teamwork skills to the test while building their survival shelter earlier this week. With another day's work, it would be home sweet home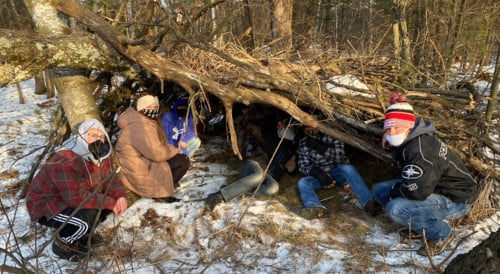 Wildlife students in shelter.
This years recuits for the Community Matters' Safe School Ambassadors program are joined with some of last years participants in a training day. This program "harnesses the power of students" to prevent the mistreatment of peers while building a culture of kindness and tolerance of others. Students are nominated by staff and selected based on meeting specific criteria, such as: having a positive influence in their peer group, possessing mature communiation skills, displaying a history of standing up for friends and classmates as well as personally practicing positive character traits and good judgement. The advisors for this group of outstanding students are Mr. Ryan

Safe School Ambassadors
Marquardt, Mr. Shane Larson and Mrs. Megan Vosters.