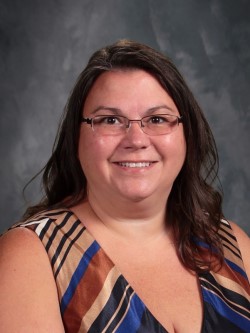 Dear Rosholt Families,

It is exciting that we have the 2022-2023 school year upon us. We will continue to monitor any COVID concerns that may affect our school, but are looking forward to a school year where we are able to share the same lunchroom and playgrounds again! We were sad to see our 4th grade teachers, Ms. Tierney-Ley and Mrs. Byers, retire at the end of last year. This year we welcome 4 teachers to our ranks.
Mrs. Jennie Drath will be moving from middle school to the 4th grade.

Ms. Kelsie Hallgren will also be joining us in grade 4.

Mrs. Sherry Patton will be teaching 5th grade.

Mr. Mike O'Donnell will also be teaching 5th grade.

Mrs. Carol Maes will move to the library aide role.

Mrs. Tanya Mlodik is joining us as an instructional assistant.
Please take a moment to welcome them to our community and school family.
This year we are continuing working on the social/emotional literacy of our students and staff. Second Step was a great addition last year and our teachers are excited to build upon that learning this coming year. We will also continue using Math Expressions and Wonders Reading resources as they have proven to be effective in helping our students learn.
We strive to support the legacy of success established by Rosholt through building strong relationships with parents, students and community partners. Open communication is an important component of that relationship. Each week, I email parents important dates and notes in the Happenings from the Hive. This communication can also be found on our website. Our district Facebook page is also a great place to find information. If you would like to see something particular on the website, Facebook or weekly Happenings from the Hive, please let me know.

If you ever have a concern, I will always encourage you to reach out to your child's teacher, to a member of the office staff or to me with any questions you may have.

Yours in Education,
Mary Anne Cline
Elementary School Principal
There are currently no announcements.