In August the Rosholt community lost Hall of Fame baseball coach Jack Brooks. The Rosholt Varsity Girls Basketball program has teamed up with Wild Rose where Jack's son, Brett, coaches to host an annual coaches vs cancer event. Along with a great basketball game and raising awareness, the night will feature a 50/50 raffle, mystery prize raffle and many other fun events. All proceeds from this event will be donated to the Aspirus Foundation. No funds are being kept by either basketball program.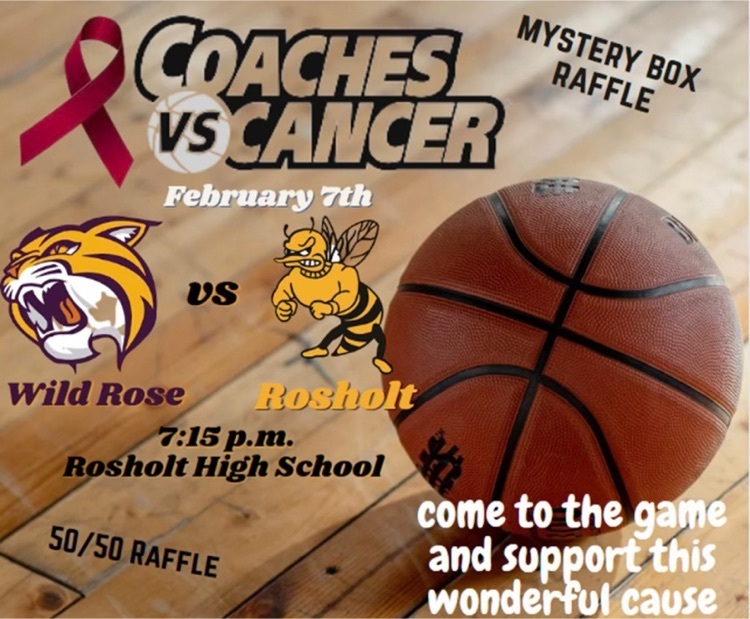 These students went Above the Line in January!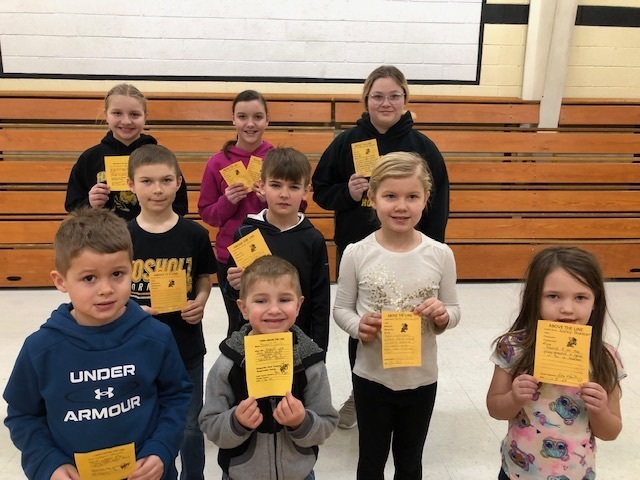 1st grade started a unit on robotics during their library class today. Here they are learning how to code a robot named Dash.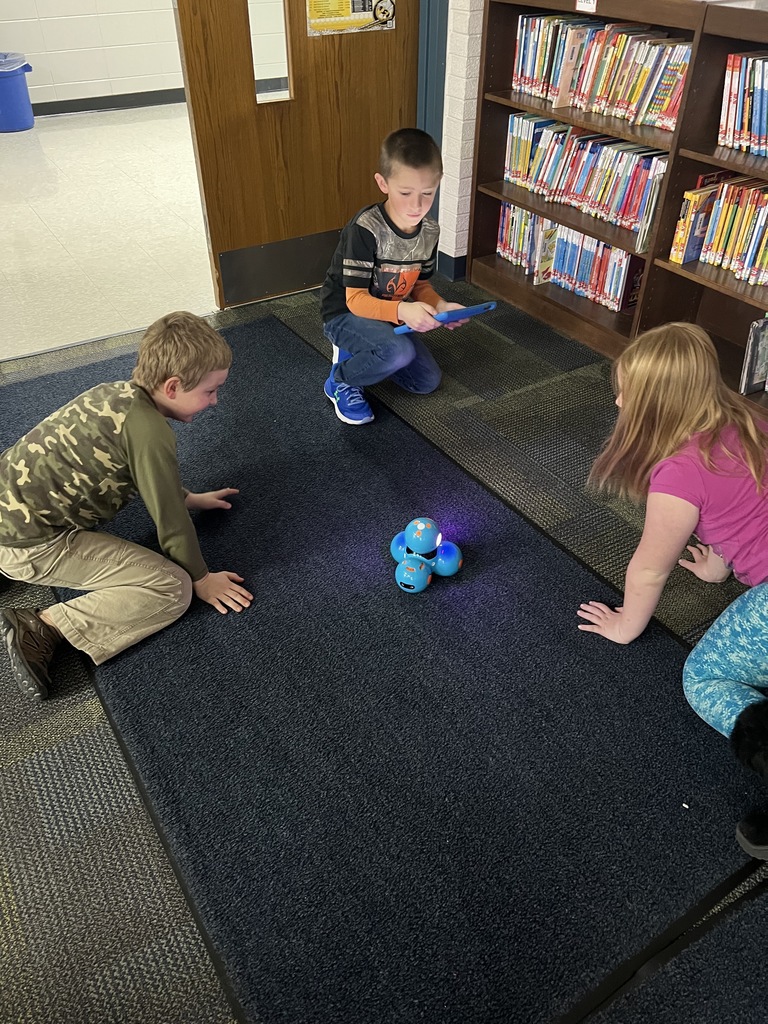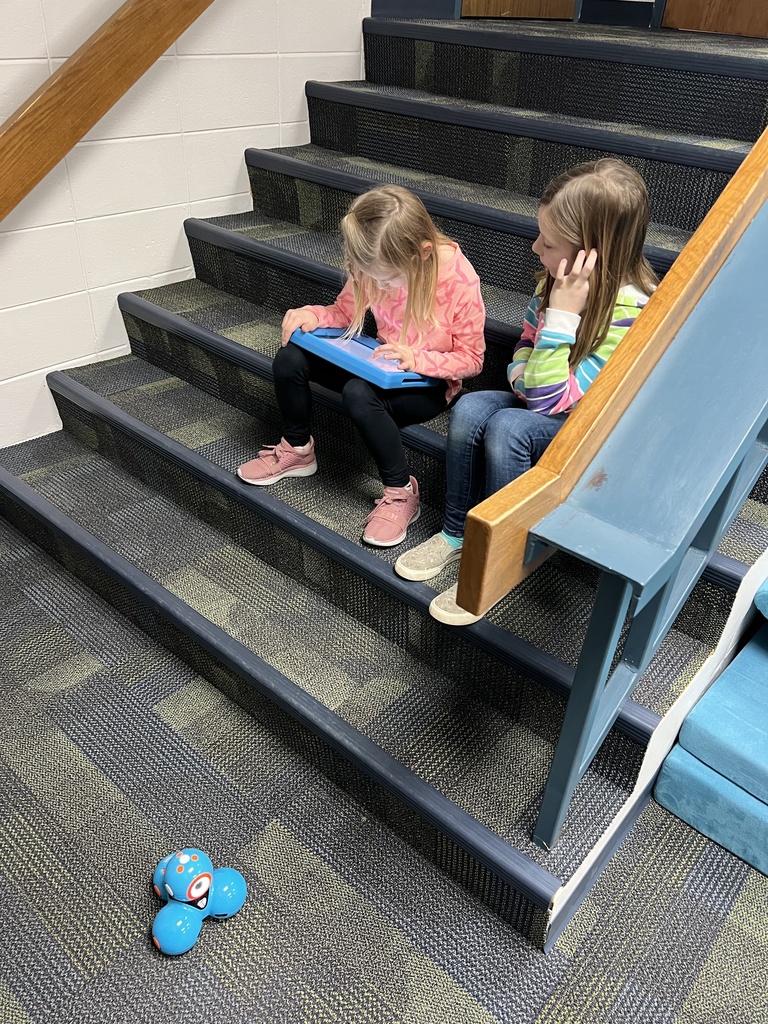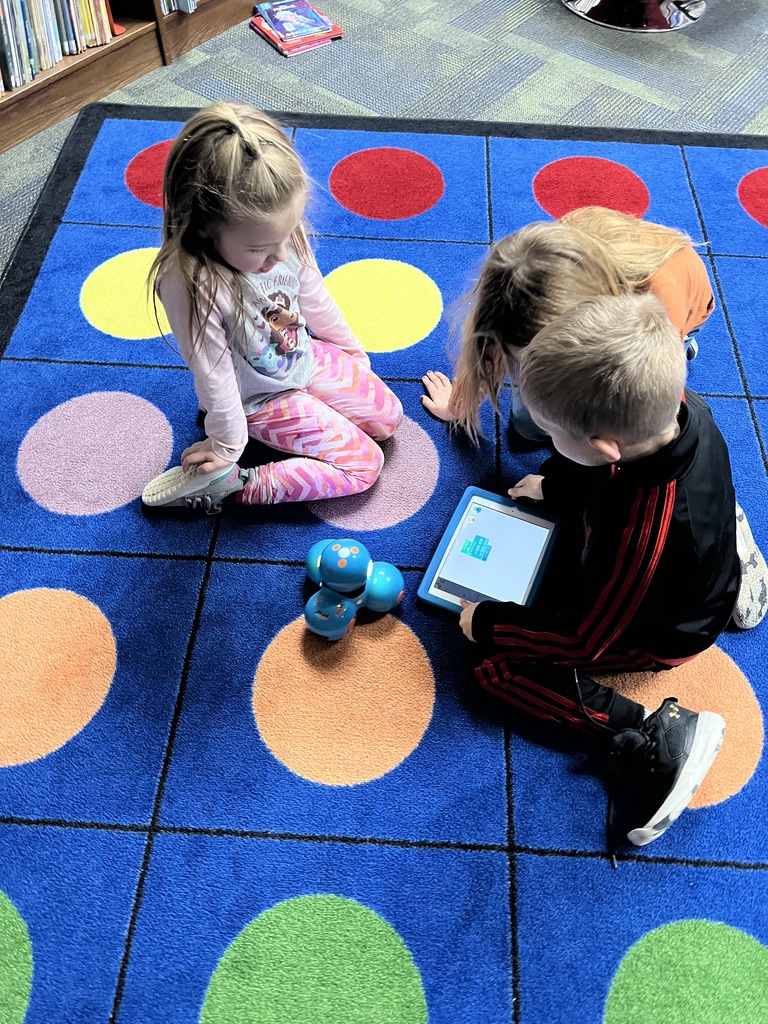 Due to the anticipated timing and amount of snowfall, Rosholt Schools will be closed on Thursday, January 19, 2023. Remember, Friday, January 20 there is no school. We will see everyone Monday, January 23!
Due to technical difficulties, the Rosholt School Board meeting will not be live streamed as anticipated. Sorry for the inconvenience.

On Friday, December 16th a group of seven High School Student Council members along with their advisors traveled to Marshfield to deliver their fundraising check to the Ronald McDonald House. As a high school we raised $1,395.77 that was donated to the organization. The seven members were President Sydney Trzebiatowski, Vice President Katelyn Yenter, Secretary Emma Wojtalewicz, Treasurer Sarah Trzinski and representatives Ellee Scharenbrach, Olivia Ostrowski and Ali Haines along with advisors Megan Vosters and Dani Schmidt. These members also received a tour of the Ronald McDonald House of Marshfield from a staff member gaining information about where the money that is donated goes and how it impacts the families. The entire fundraiser was mainly organized by Secretary Emma with extra help from Ellee, Olivia, and Ali along with the rest of the officers. Sarah Trzinski and her family also donated a lot of pop can tabs which RMH then can turn in and receive money per pound of tabs. The group learned a lot about how their fundraising money and efforts can help families in need at very difficult moments in their lives.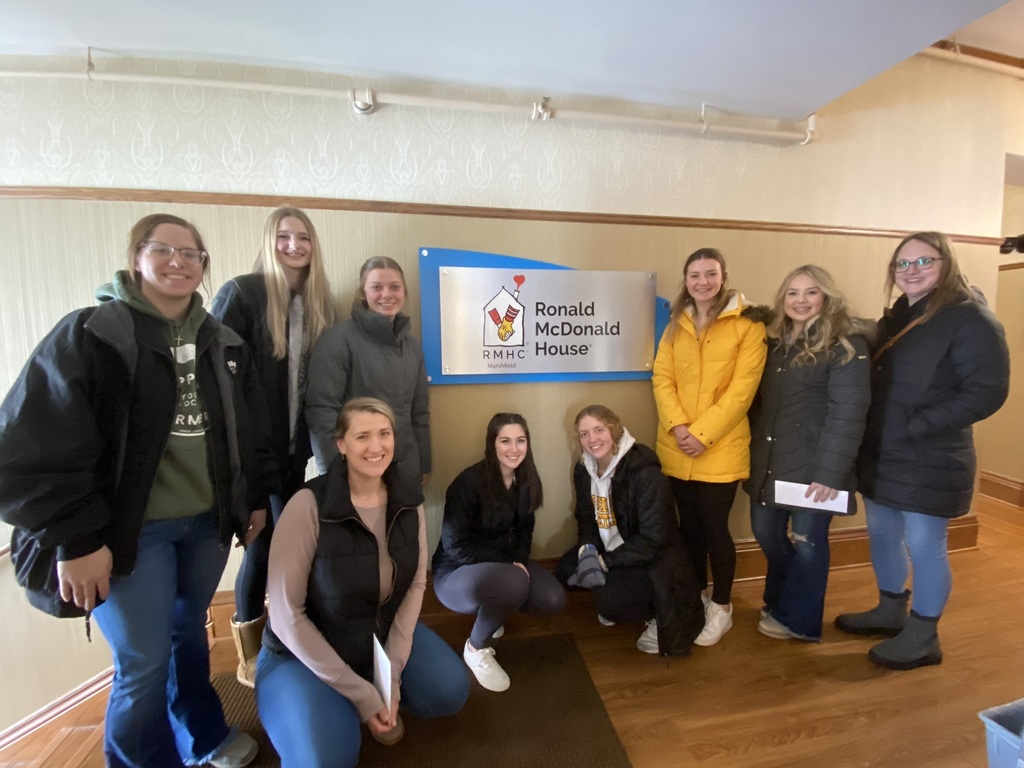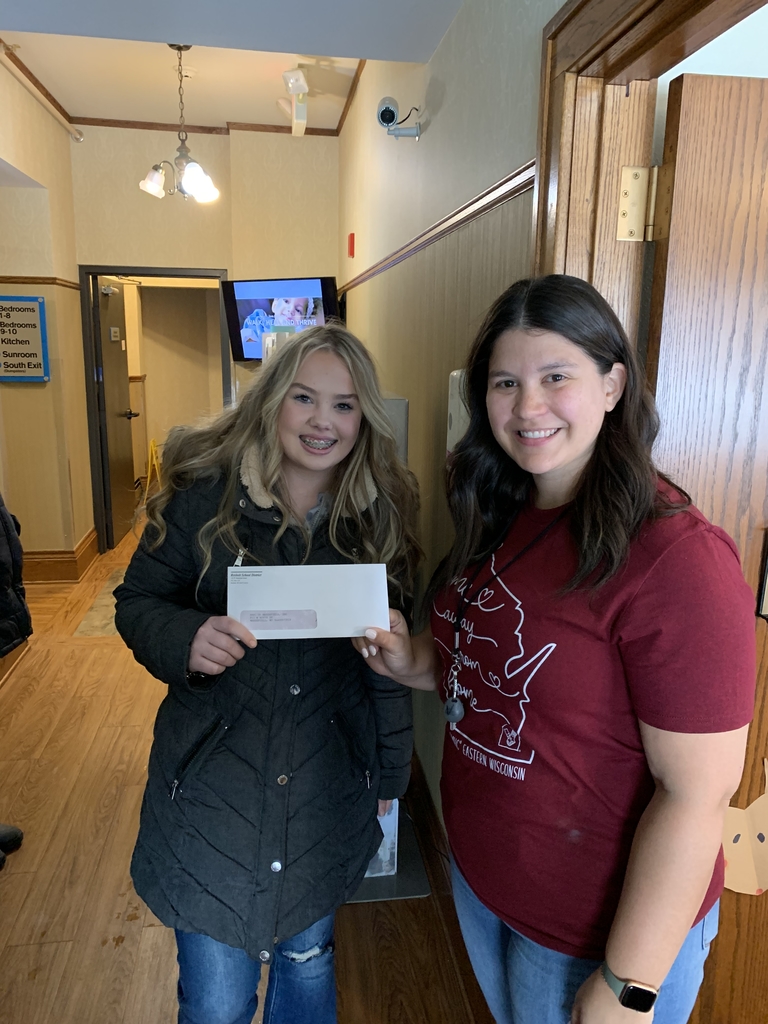 The Cabin Fever bean bag tournament held on January 28, 2023 will benefit the girls basketball team. Sign up information can be found on the flyer. We hope you can join us!
Rosholt's High Quiz Bowl took on Wild Rose this week. The A team pulled out a victory to remain undefeated and the B team lost in a tough match.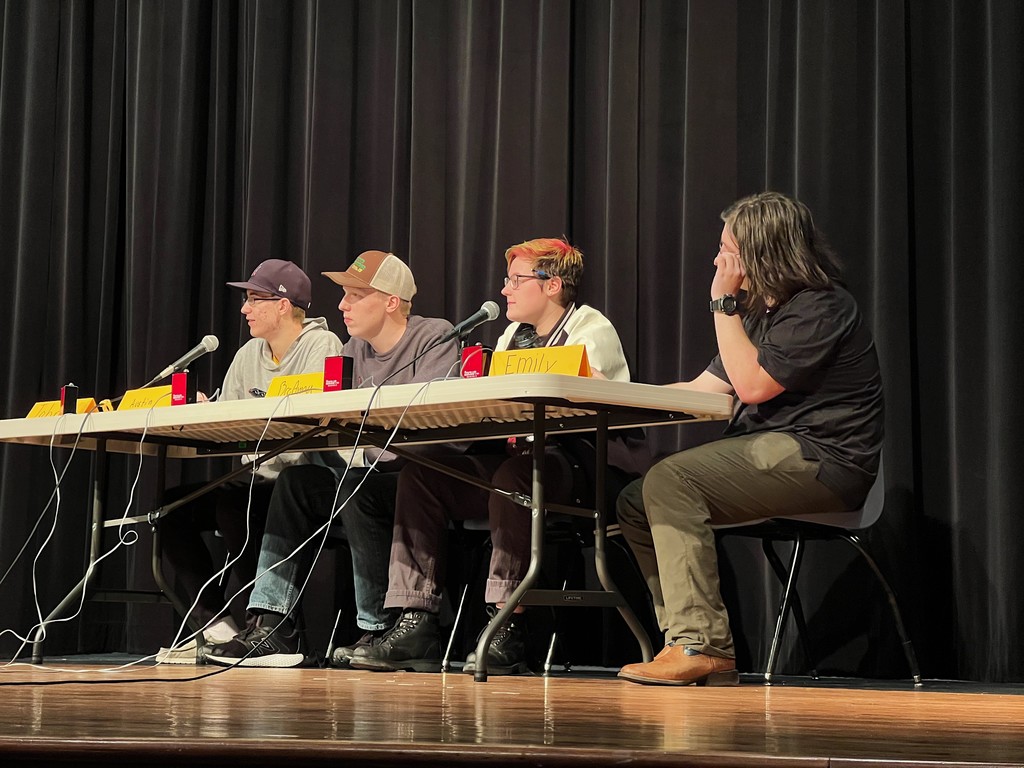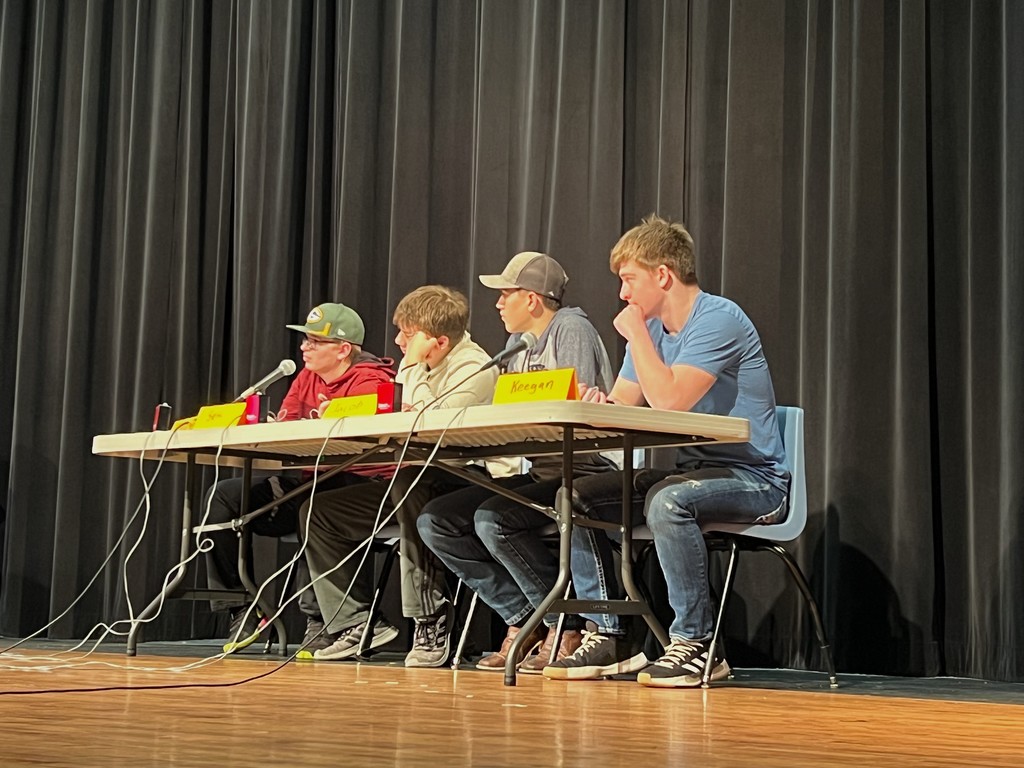 Rosholt baseball will be hosting open gym on Sundays from 10 - 12!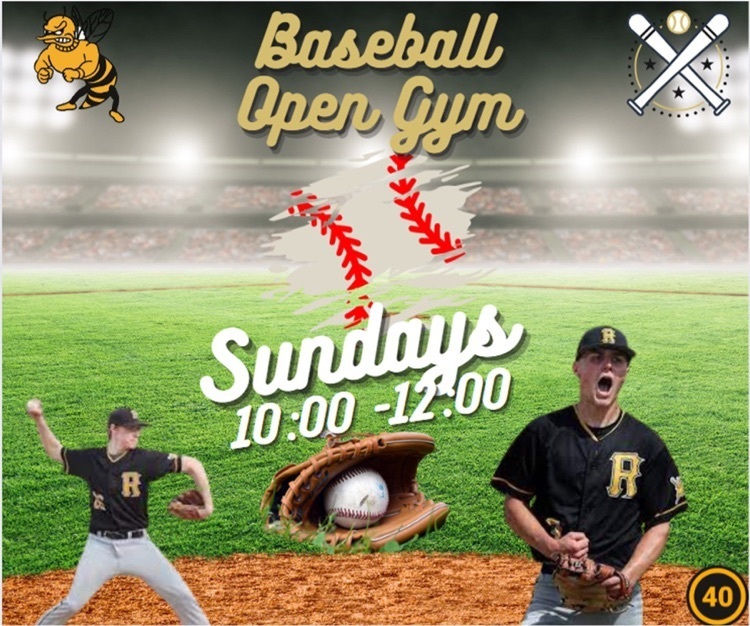 Kindergarten visited with Mrs. Claus today! Students had the opportunity to visit with her using our distance learning technology. During this visit, students were able to ask questions about Mrs. Claus, Santa Claus, reindeer, and the North Pole.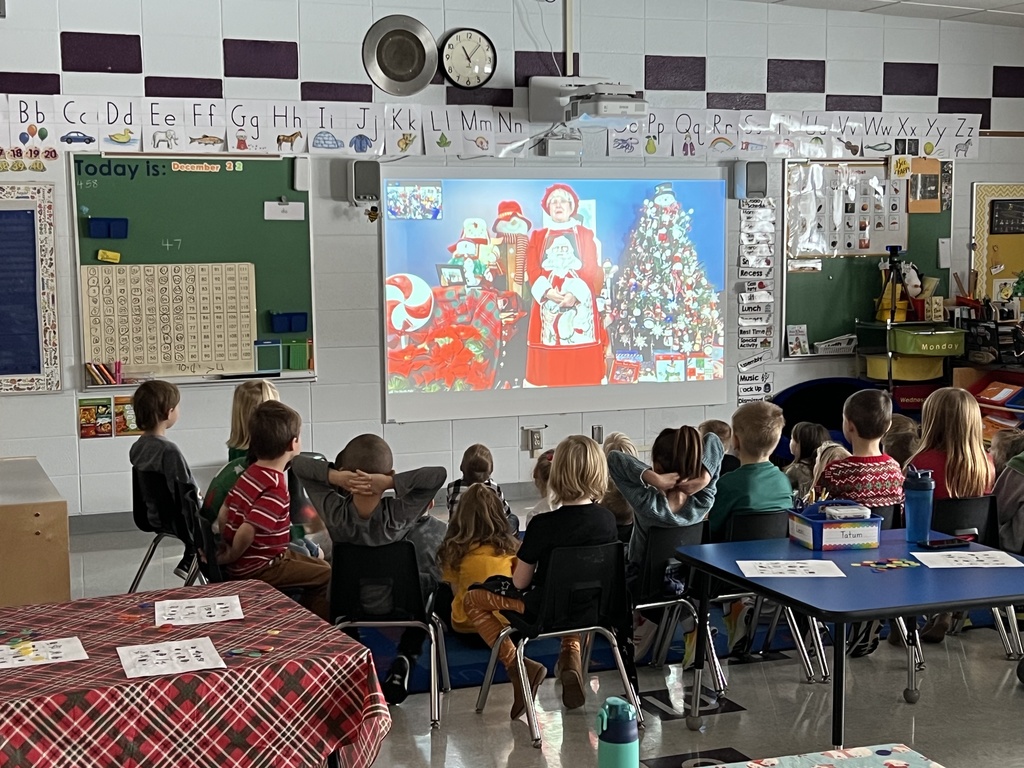 All after school events and activities have been canceled for this afternoon, December 22, 2022.

We were hoping to hold school today but Mother Nature wins. Rosholt Schools are closed today, December 15, 2022. The 4K-3rd grade concert will be Tuesday, December 20 at 2 PM.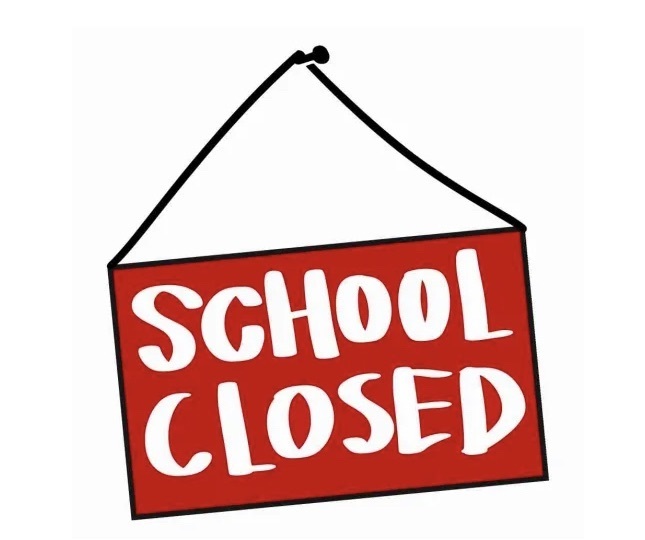 Due to the icy conditions, Rosholt Schools are closed December 14, 2022.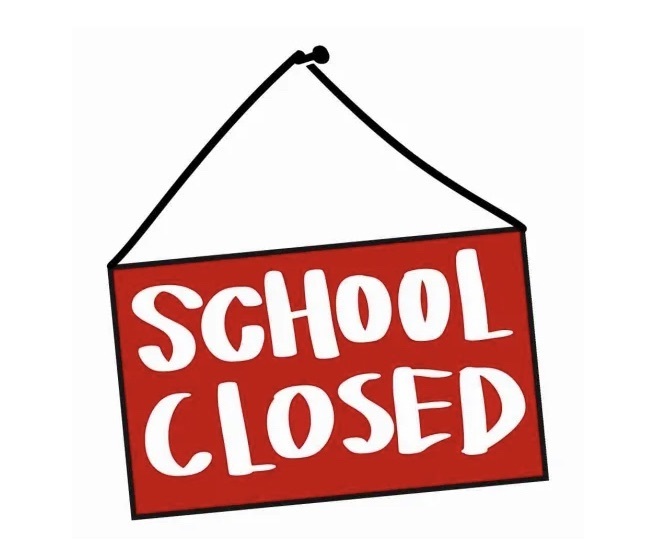 Due to the predicted weather, tonight's girls basketball game vs. Almond will now begin at 5:20pm (JV) and 6:15pm (Varsity). Tonight's boys basketball game at Marion will now begin at 5:00pm (JV) and 6:15pm (Varsity) and the bus will now leave at 3:15pm.

Like the 5th grade, students in 3rd grade library class have put on their engineering hats today and started building motor powered robots that can walk and even race!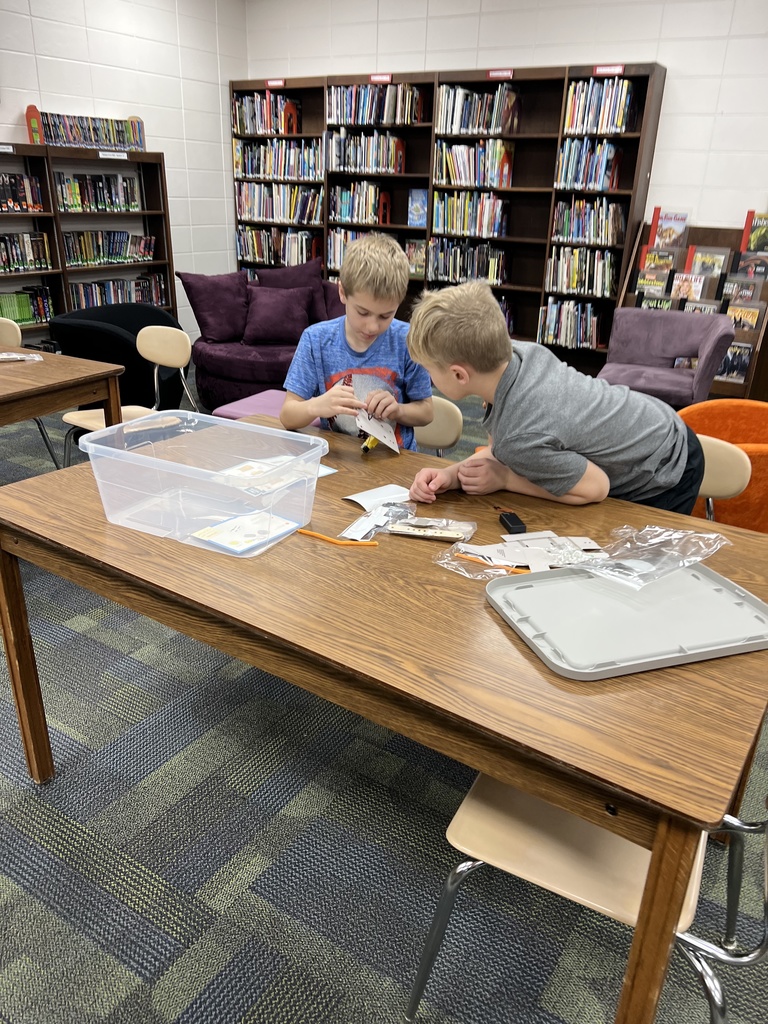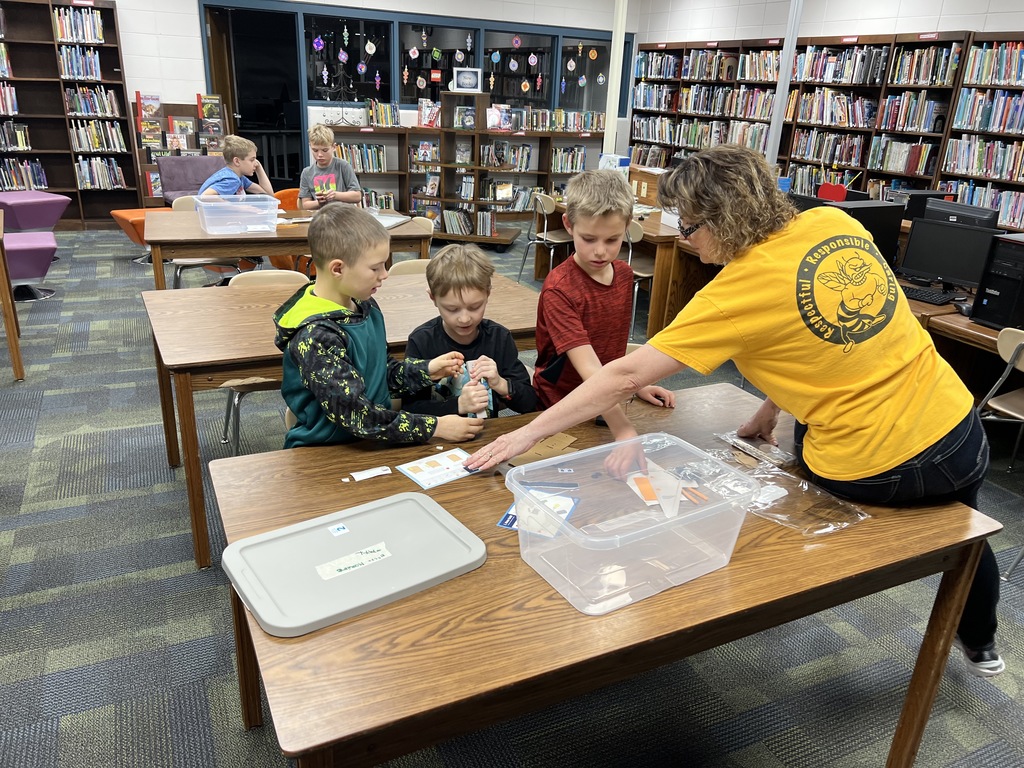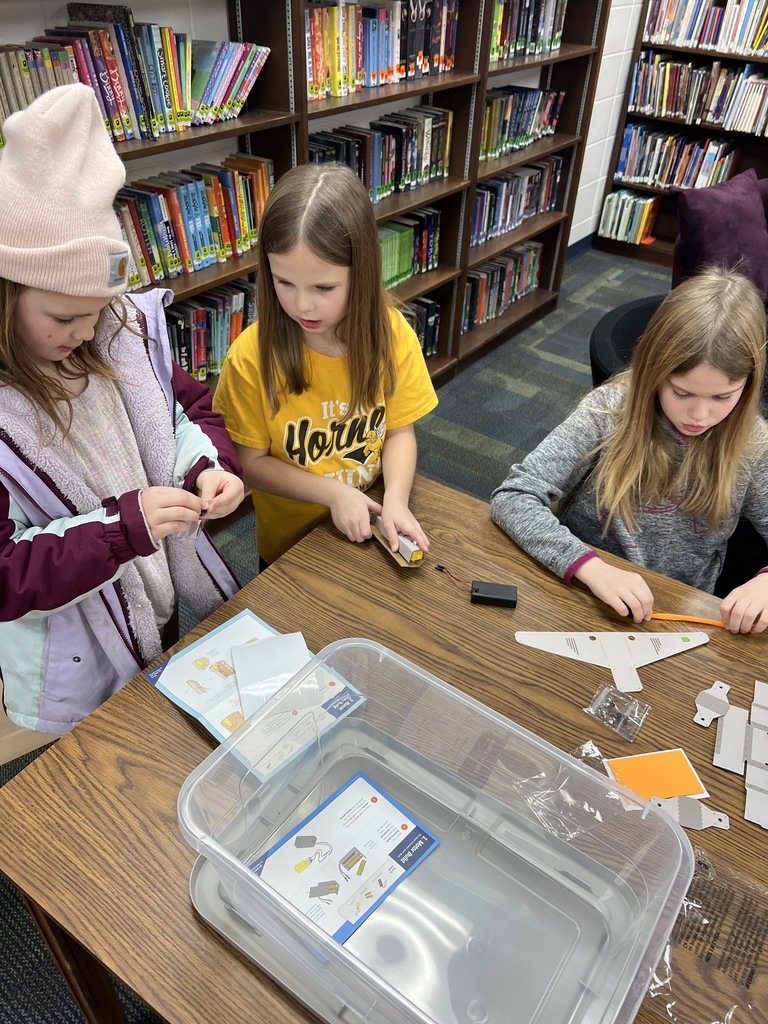 5th grade students are starting a STEM unit learning about how hydraulics work. Here they are building their very own hydraulic claws!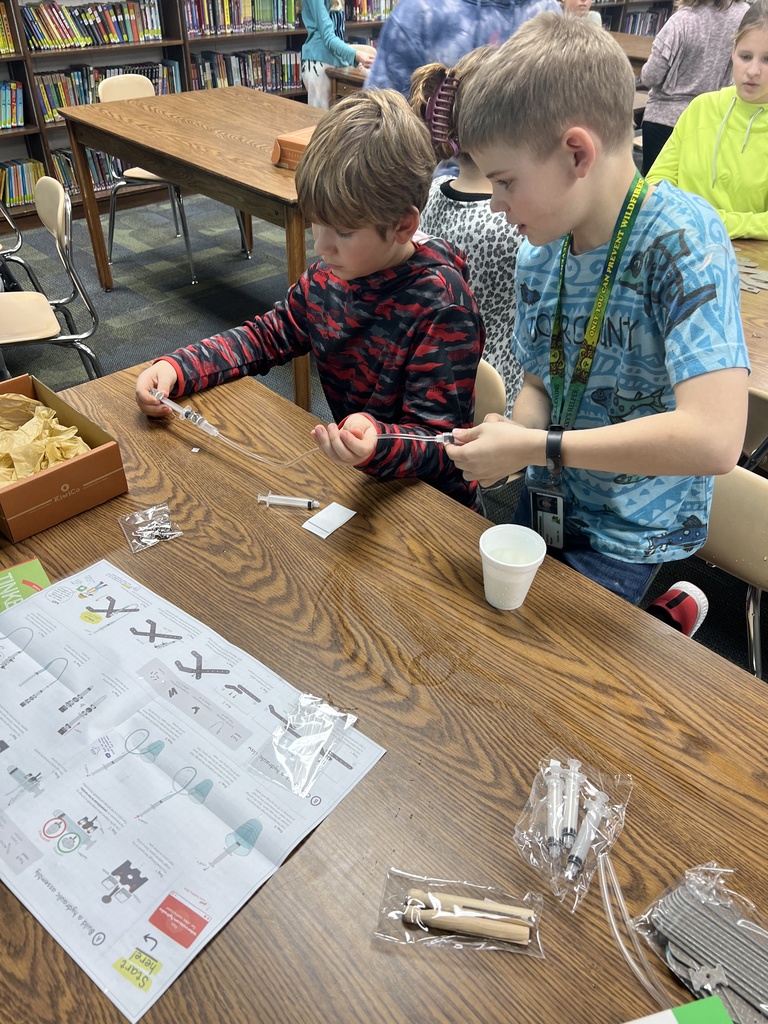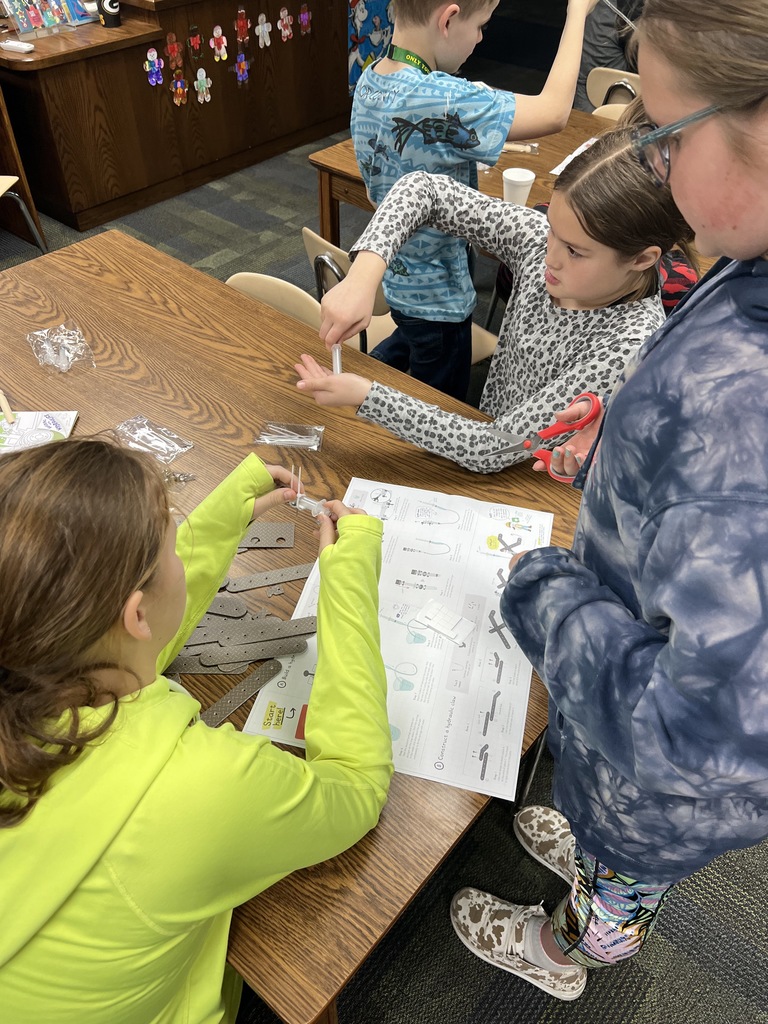 Students in the Basic Automotive and Home Maintenance Class are learning about residential wiring and replicating common circuits they would find in their homes. Circuits, upon completion and inspection, then get energized to check for successful operation.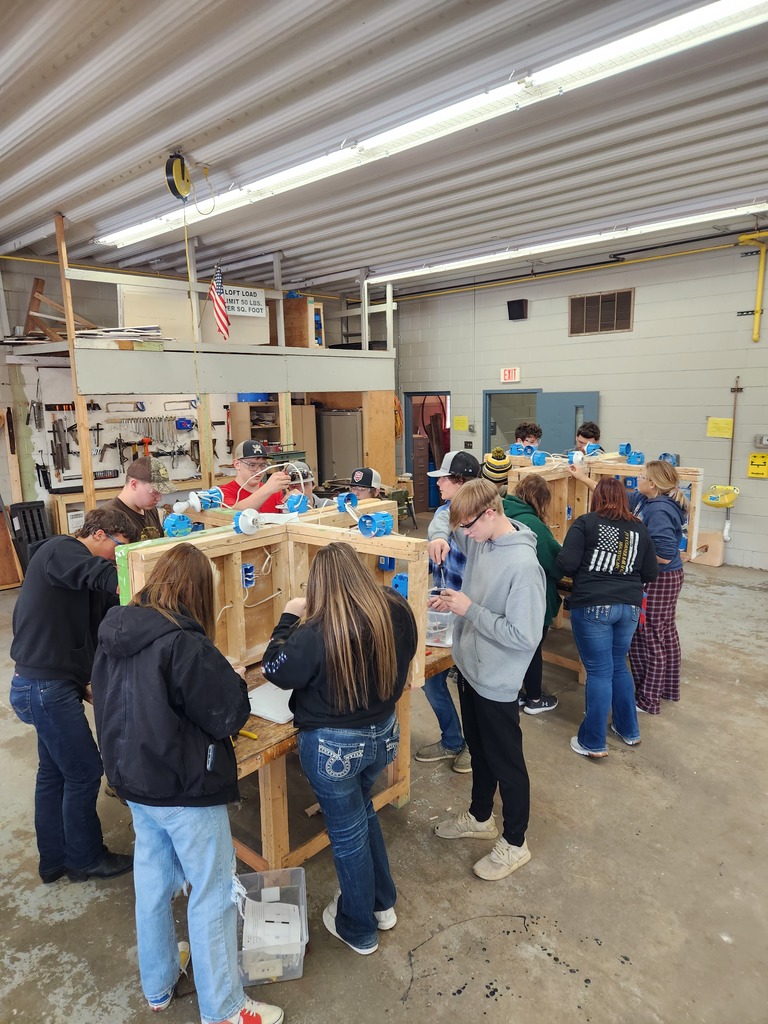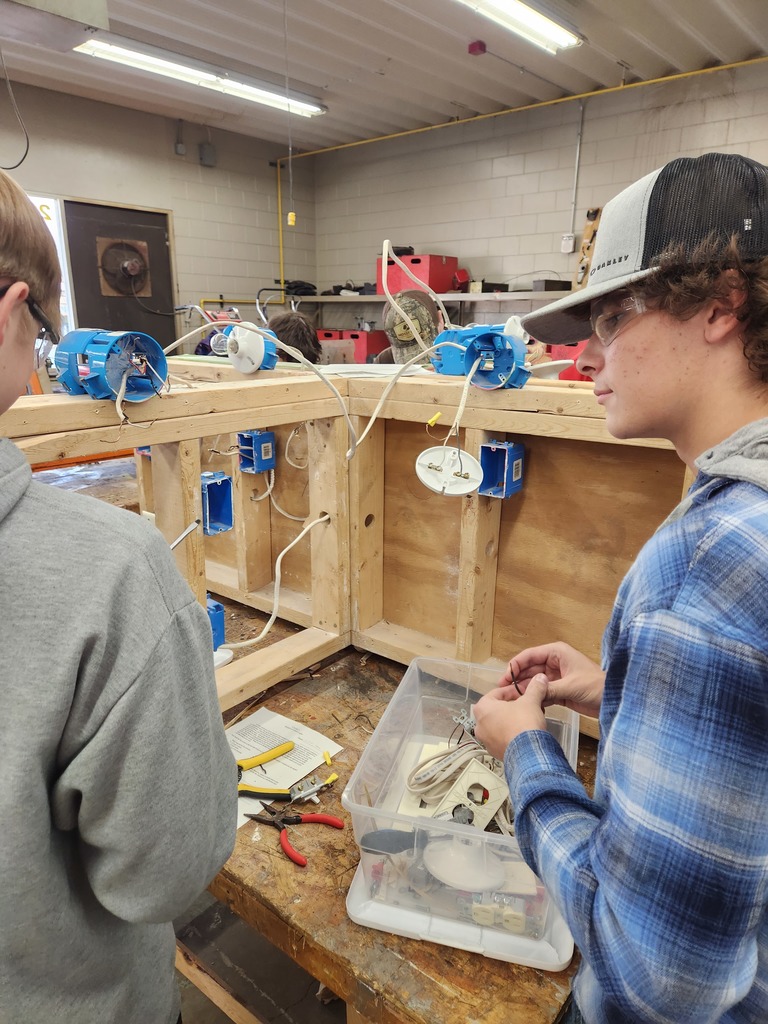 Come join us tonight for some great volleyball for a great cause. It's our annual No One Fights Alone Volleyball Night vs Iola-Scandinavia and we are hosting the event this year. All proceeds go to families fighting cancer in our area.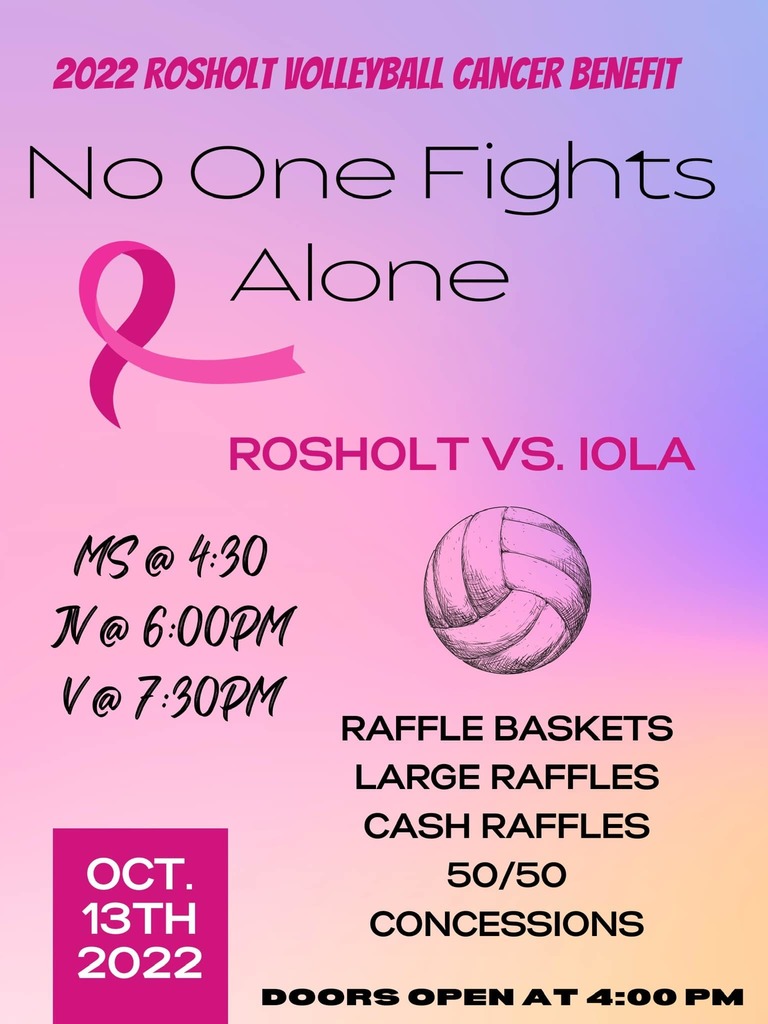 Congratulation to our 2022 Homecoming Court!!! (l-r) Johnathan Rutta, Brandon Rzentkowski, Cody Studzinski, Charlie Lorbiecki, King Gibson Printz, Queen Jackie Dobbe, Lindsey Krueger, Sydney Trzebiatowski, Emma Haines, and Lily Lorbiecki